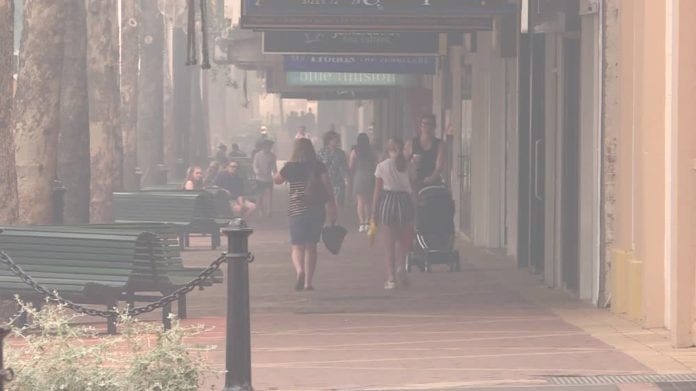 Tamworth was blanketed by thick haze this morning with easterly winds blowing in smoke from nearby busfires.
The city's air quality was rated 'unhealthy' today, forcing the cancellation of many weekend sports.
The smokey conditions are expected to stick around over the next few days.
Locals suffering from respiratory conditions are being advised to stay indoors.
(VISION ONLY)