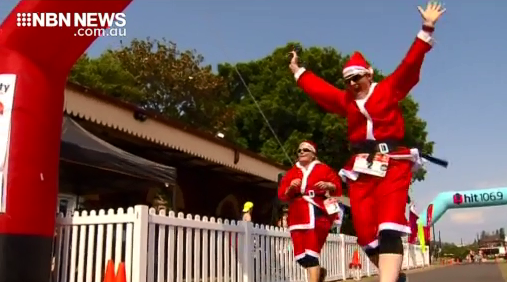 The was plenty of red on Newcastle's foreshore on Sunday, during the annual Variety Santa Fun Run.
Hundreds dressed up for the race, which raises thousands for kids in need.
"There's over 550 Santas here today, which is amazing. There's people in wheelchairs, there's prams, there's kids on scooters, there's dogs, so it's an amazing event and can touch a lot of people." – Brooke Bell, Variety Event Organiser.
Tim Moffatt and Julie Hayes won the 10km race, while Darcy Tydd and Natalya Morgan won the 5km.
(AUDIO IN PARTS)