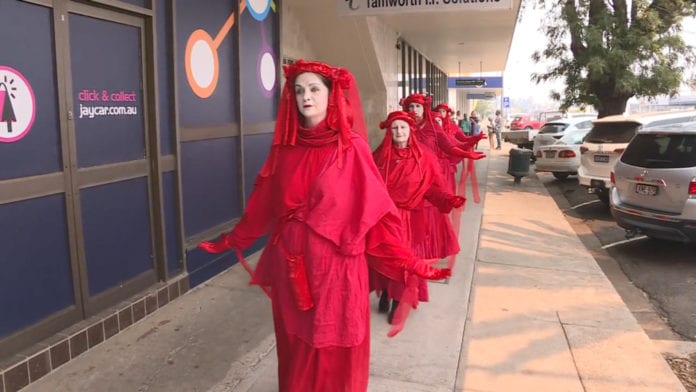 An environmental activist group marched towards Barnaby Joyce's Tamworth office today, protesting the government's in action on climate change.
The 'Red Rebels' are calling on the government to recognise climate change and move to renewable energy sources.
The group will deliver a series of letters to the Member for New England which were written at last week's climate protest in Armidale.