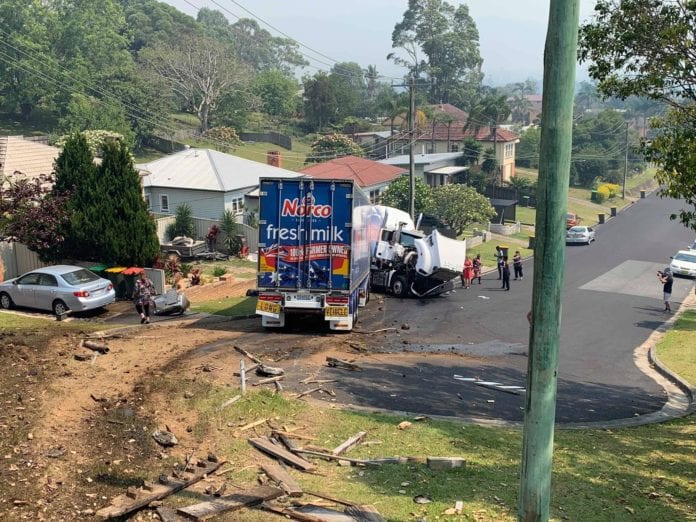 A truck has crashed off the Pacific Highway in Coffs Harbour this morning.
It's understood the southbound driver crossed over the highway's northbound lanes, smashing through concrete barriers, and fencing, before coming to a stop in a nearby side street.
The truck came to rest underneath powerlines, stopping just metres from homes.
Witnesses say they heard a loud bang, then saw the truck come hurtling down the hill.
Bystanders raced to the driver's aid, helping him from the vehicle.
He was taken to hospital by ambulance.
More to come.