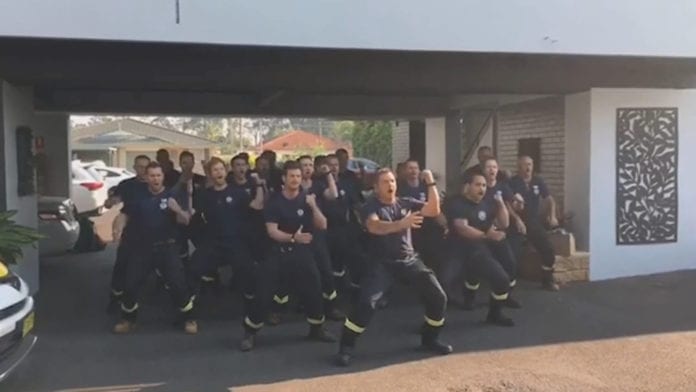 With the threat on the fireground easing on the North Coast, New Zealand firefighters have flown home.
For the last few weeks, 26 Kiwis have been assisting local RFS crews to battle the Myall Creek Road bushfire.
Yesterday, they farewelled the region in style.
"RA! UPANE! KA UPANE! A UPANE! KA UPANE! WHITI TE RA! HI!"
The blaze is burning at Advice level and has scorched more than 115,000 hectares.
(AUDIO IN PARTS)