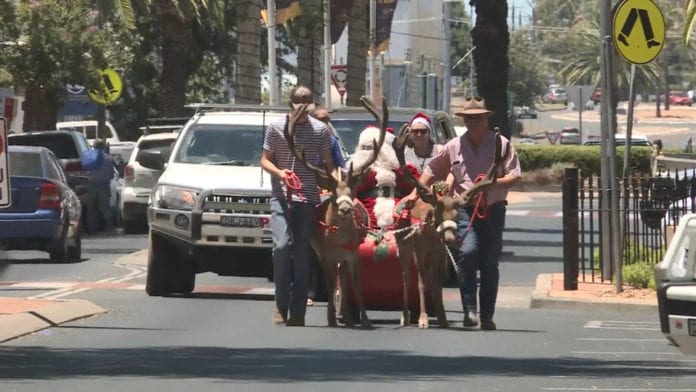 There was a very special visitor holding up traffic in Tamworth today… Santa along with two of his reindeer friends, completing a quick practice run down Peel Street.
Today's festive parade reminding locals about the Lighting of the Christmas Tree… Which will take place in the city centre tomorrow night.
Residents are also being encouraged to guess the number of baubles adorning the tree… With a series of movie tickets up for grabs.