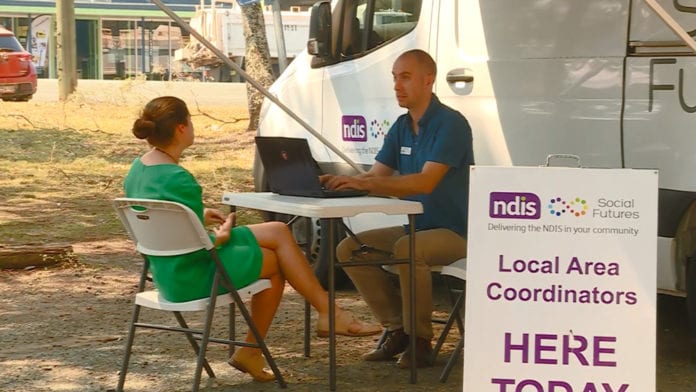 Social Futures is bringing the NDIS to the bush thanks to two new mobile offices.
The Mobile Office Outreach Vans – known as MOOV's – are purpose-built with wheelchair access, air-conditioning and WIFI..
Allowing Social Futures area co-coordinators to meet with their clients.
"To ensure just because you live in a regional or remote area you don't miss out on the NDIS, it's a really vital way to make sure everyone has the same chance to access the scheme."
The mobile offices are an Australian first.
(AUDIO IN PARTS)