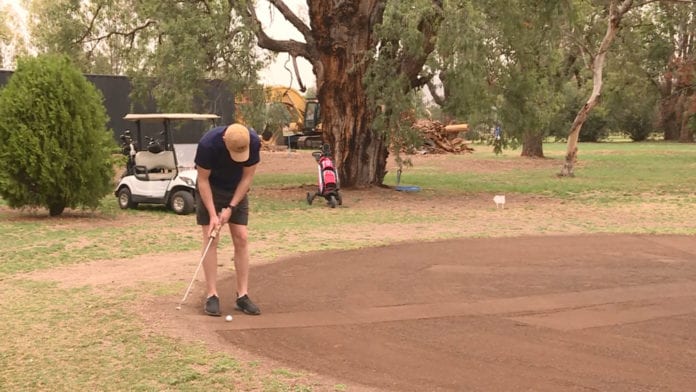 Keen golfers took to the green at Werris Creek today for the "Bangers and Birdies" tournament.
Golf New South Wales gave $300 to clubs across the state, to host the golf day.
The event aimed to help locals take their mind off the current climate, by shouting a free round of golf and a barbeque.
"It's a bit of a community event where we can come and play golf and not worry about the day-to-day reminders we get of the conditions at the moment, so it was a really good gesture of New South Wales Golf to do that for us today."
(AUDIO IN PARTS)