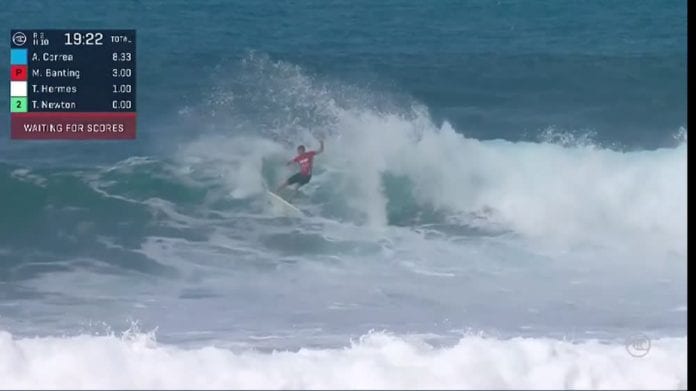 Heartbreak for Port Macquarie surfer Matt Banting, whose dream of qualifying for next year's championship tour is over.
Banting made an early exit from the 10,000 point World Qualifying Series event in Hawaii, posting a small score in his round two heat.
He managed a total of 7-point-7-7, while heat winner Alonso Correa from Peru finished with 12-point-one.
The 25-year-old started the year with several impressive results, but has struggled at the back end of the season in high ranking events.