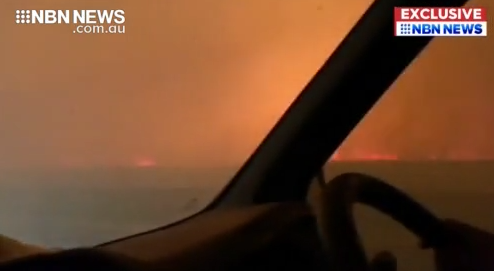 Frightening footage has emerged of the Myall Creek Road bushfire, which continues to terrorise residents on the north coast.
One woman found herself surrounded by flames on the Pacific Highway at New Italy, as she was evacuating at 5am.
She phoned triple zero to make sure the road was closed behind her.
The blaze remains at Watch and Act level, having scorched 106,000 hectares.
(Video thanks to Anusara Khotphong and Benn Mayall)