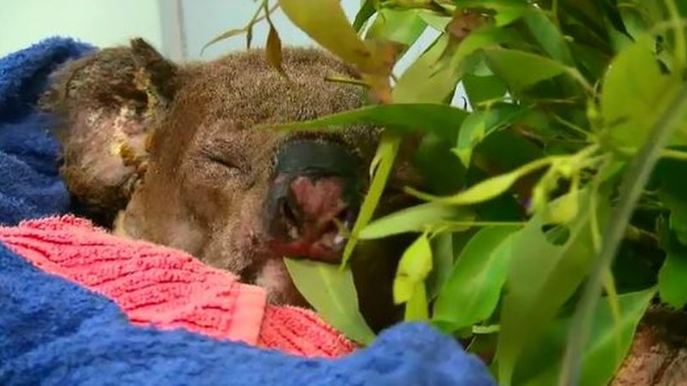 Port Macquarie Koala Hospital has today made the difficult decision to put Ellenborough's  Lewis the koala to sleep.
Lewis was placed under general anaesthesia this morning to assess his burns and change bandages.
After more than a week of treatment, unfortunately Lewis' wounds have not healed as hoped, and were unlikely to get better.
Lewis was caught in the middle of a blaze at Long Flat, and rescued by a woman nearby to be treated at the Koala hospital.