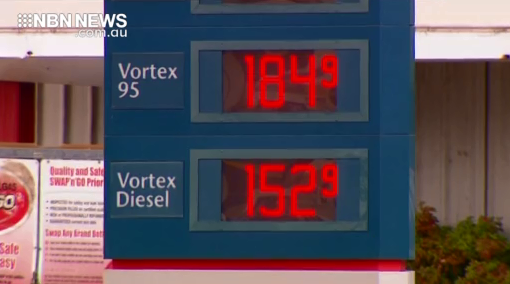 There's been a noticeable increase in the price of petrol – several service stations around Newcastle charging roughly 30 cents more per litre today, than they were yesterday.
The changes were made overnight – customers are now being slugged close to $2 a litre for premium fuels at some locations.
With thousands visiting the area, prices are likely to remain higher into next week.
(NO AUDIO)