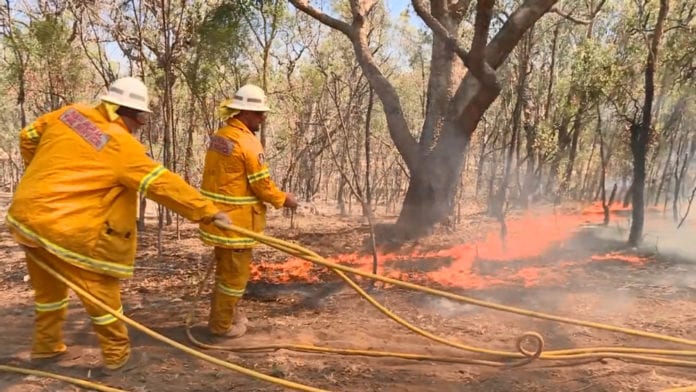 Firefighters have been kept busy by the blaze at Moonbi, north of Tamworth, which earlier jumped containment lines.
The fire – which has scorched more than 6,000 hectares – is now being brought under control.
At this stage, the villages of Limbri and Moonbi remain safe, however changing conditions could put Limbri under threat.
The RFS is urging residents to remain vigilant.
(VISION ONLY)