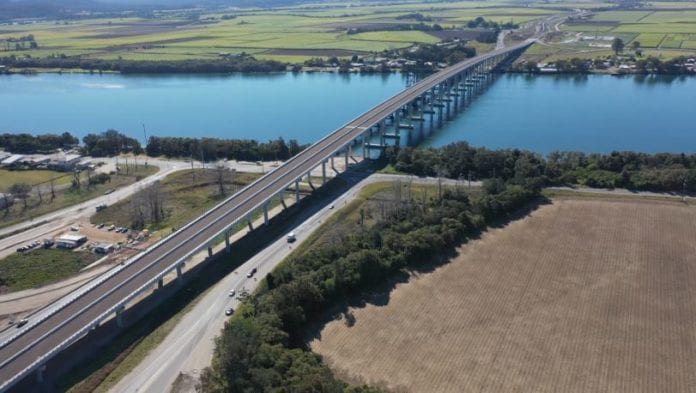 The North Coast community will get a chance to inspect the new Harwood Bridge with a community walkover confirmed for December 1.
The original walkover was postponed due to the bushfires and heavy smoke.
Locals are asked to register for the event – up to 10,000 people can attend.
The bridge sits 30 metres above the river, with views over the Clarence River.
It's been under construction since 20-16, and it's expected to open to traffic in the coming weeks.
Registrations: www.pacifichighway.nsw.gov.au/community/bridge-over-clarence-river-at-harwood-community-day
(VISION ONLY)