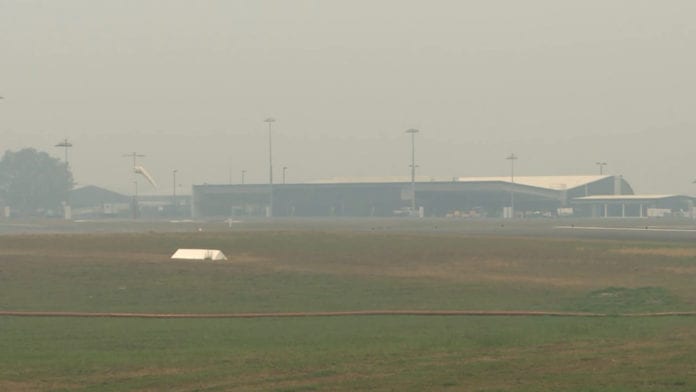 Another morning of thick smoke across Port Macquarie caused disruption for passengers travelling to and from Sydney.
A Virgin Airlines flight was cancelled, as visibility at Port Macquarie Airport dropped to less than three kilometres.
It's the second day in a row that the smoke has caused problems, though thankfully it cleared throughout the day.
(NO AUDIO)