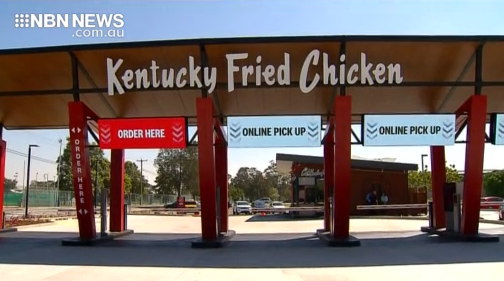 Newcastle can lay claim to a world first, with the opening of KFC's latest incarnation, a drive-through only outlet.
Boom gates, five lanes and a pickup window could be the shape of things to come.
Customers can order at the window – or via an app and online. In that case, they arrive at the gate and punch-in a pickup code.
According to KFC, Broadmeadow was chosen because of strong brand following.
"We also wanted a particular location that fir between two existing restaurants and was on a main road. So, this fit the brief, in terms of finding the right site to test the concept." – Inara Gravitis, KFC Australia.
KFC says Australia's click and collect economy sees 68-million orders a year.
(AUDIO IN PARTS)