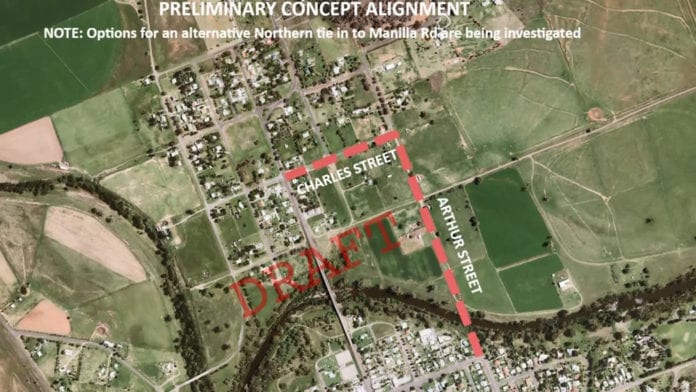 Manilla will soon be home to a new bridge.
Late last month, the official route of the town's new low-level bridge was released.
It'll be constructed across Arthur Street and Rowan Street, cutting an estimated 7,000 hours of travel annually.
A six-month design phase has now begun.
"Council has purchased what is needed for the access road on the northern side, I think that's all finalised. I understand there's maps being issued for people to have a look at."
The current bridge is 133 years old and has become a bottleneck for traffic.
(AUDIO IN PARTS)