FOR UP-TO-DATE INFORMATION VISIT THE RFS WEBSITE
IF YOU ARE IN AN EMERGENCY, PLEASE CONTACT 000

Three people have died and at least 150 homes have been destroyed in a tragic week across northern New South Wales.
More than 60 bushfires continue to burn between the mid-north coast and the Queensland border, with at least 100 people, including 20 firefighters injured.
The bushfire disaster turned deadly last week, with two people killed near Glen Innes.
Locals George Nole and Vivian Chaplain perished when flames tore through the remote village of Wytaliba.
A third person, 63-year-old Julie Fletcher, was found in a burnt-out home at Johns River, north of Taree.
There was initially concerns for at least another five people feared dead in the inferno, however they were all later located safe and well.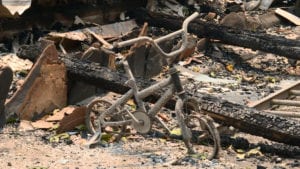 Several other small communities are beginning to pick up the pieces following the horror week, including Taylor's Arm where the Kian Road fire reduced many homes to rubble.
Olivia Portell has more.
The community of Johns River also remains on edge after the village was only moments away from being destroyed.
Adam Murray reports.
It comes just weeks after two people lost their lives in the Long Gully Road Fire, which destroyed more than 40 homes west of Casino in early October.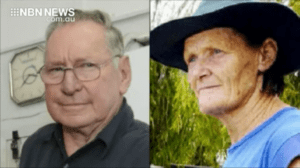 Another horror day on the fire ground is expected on Tuesday, with 'catastrophic' conditions forecast for the Hunter, Greater Sydney, and Illawarra Shoalhaven regions.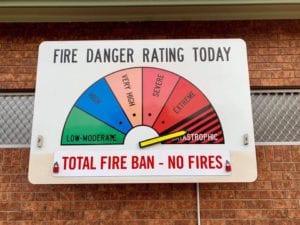 The Department of Education has confirmed more than 300 schools across the state will be closed on Tuesday.
For a full list of which schools are closed, click here.
The University of Newcastle will close all campus locations on Tuesday, excluding its Newcastle City and Sydney campus.
Exams scheduled for Callaghan and Ourimbah will be rescheduled.
New South Wales Premier, Gladys Berejiklian, on Monday declaring a state of emergency due to the dangerous fire risk, with the classification to remain in place for seven days.
The Australian Defence Force has also been mobilised to assist emergency services in fire affected areas, providing support, training and transport.
Several RAAF aircraft have also been brought in to help transport firefighters.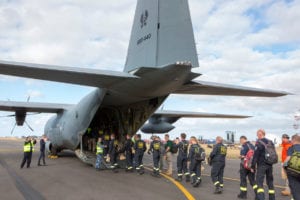 Emergency Services Minister David Elliott telling media on Monday, residents should prepare for what "could be the most dangerous bushfire week this nation has ever seen".
The advice from the RFS for people in areas of Catastrophic fire danger include:
Avoid bush fire prone areas. A safer area may be a large town or city, shopping centres or facilities well away from bushland areas.
Schools in identified high risk areas will be closed. Schools will notify affected students. Start making arrangements now.
If you are unable to leave, identify a safe location which may be nearby. This may include a Neighbourhood Safer Place.
HOW YOU CAN DONATE
The Nine Network and the NRMA, in partnership with Vinnies, has launched a bushfire appeal. You can help victims affected by the recent bushfire crisis by donating through this link, or you can call 13 18 12.