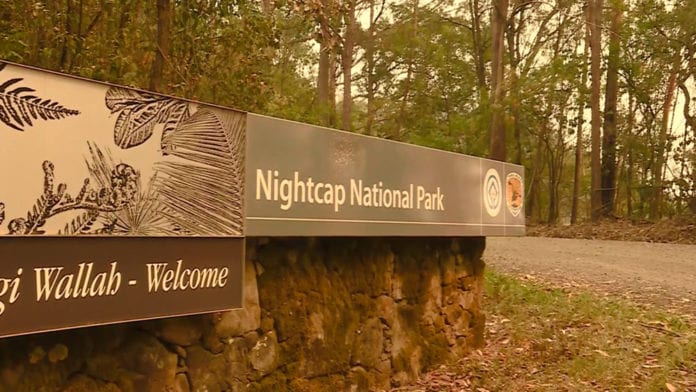 Firefighters continue to battle an out-of-control bushfire in the Mount Nardi National Park.
2,200 hectares in size, the blaze has covered the surrounding North Coast area in smoke.
It's burning on multiple fronts towards Tuntable Falls Road in the south and Huonbrook in the east.
The RFS is advising residents east of the blaze to leave in the direction of The Channon, and those south to go towards Nimbin.
(NO AUDIO)