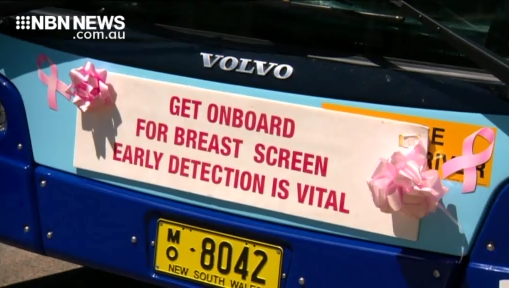 A group of Newcastle bus drivers traded their usual seats for passenger ones on Wednesday, taking a ride to get mammograms.
They caught a bus decked out in pink as part of an initiative by one of their colleagues, Margaret Pannell.
She's encouraged the annual check-ups since 2011 – since then, dozens of female drivers have had mammograms, with four diagnosed with breast cancer.
It forms part of Breast Cancer Awareness month.
Margaret now hopes to encourage male bus drivers to have an annual prostate check.
(NO AUDIO)