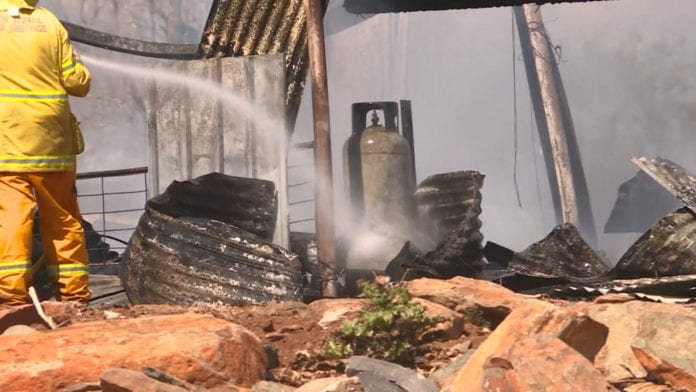 Firefighters have spent the afternoon trying to gain the upper hand on a blaze in Warral, near Tamworth.
When crews arrived at the Spains Lane property, they found a shed well alight.
The blaze was quickly extinguished and several gas cylinders were removed from the site.
The occupant of the property, a male, wasn't home at the time.
It's believed the blaze was sparked by an electrical appliance and isn't being treated as suspicious.
(VISION ONLY)