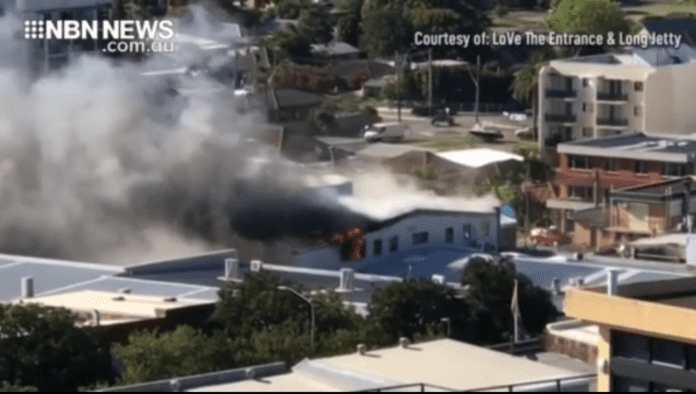 Several people have been rescued from a shopping centre on the Central Coast which went up in flames late this afternoon.
One man, believed to be a 45-year-old, has since died
The fire broke out in Ebbtide Mall at The Entrance late this afternoon.
Firefighters were speaking to a man trapped inside before his phone line cut out.
Several crews are trying to extinguish the blaze, and people are being told to avoid the area.
Video via LoVe The Entrance & Long Jetty