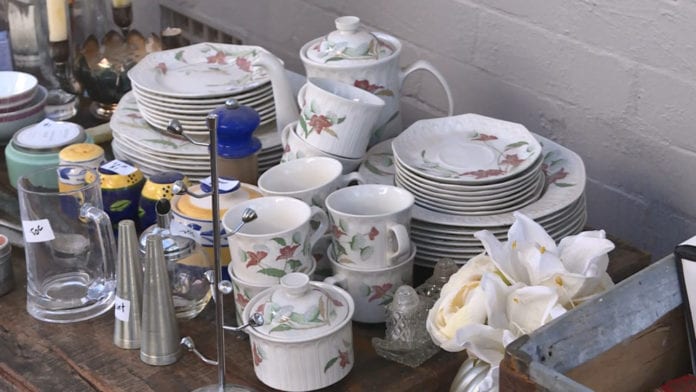 There was an array of second-hand goods making the rounds in Tamworth today, for the 2019 Garage Sale Trail.
More than 20 residents welcomed shoppers into their front yards.
From lavish paintings, to savvy household additions…
There was a bargain for everyone.
"$8.50… How's that?"… "$8.50 done!"
The Garage Sale Trail is an initiative aiming to educate the country about the importance of recycling.
Organisers say the process assists in saving landfills, while also allowing people to get rid of their unwanted goods.
"We're having a clear out, because we're moving from Tamworth to the Sunshine Coast, so it was a good opportunity to get rid of collectables and stuff!"
(AUDIO IN PARTS)