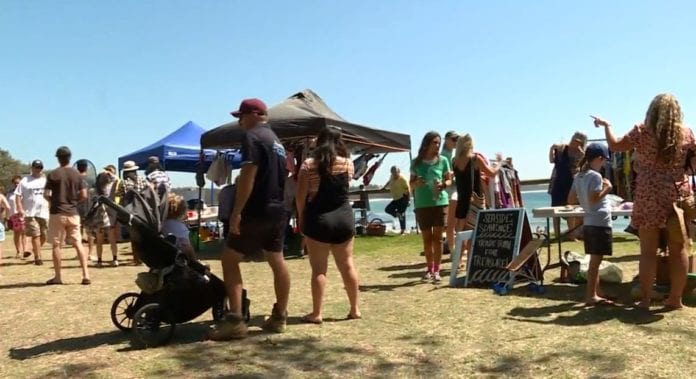 Woolgoolga reserve was tranformed into a hive of eco-friendly activities today for the inaugural Eco Surf Fest.
Hundreds of people attended the hands-on, family friendly market style day with music, dancing, food and sustainable art.
Interest was piqued during the repair and reuse workshops and stall fronts, where artists showed how to transform items destined for landfill into decorative pieces.
(VISION ONLY)