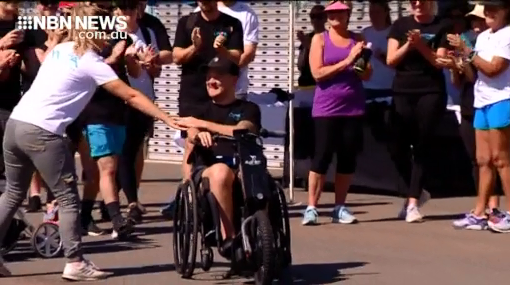 Dozens of walkers set off from Mcdonald Jones Stadium on Friday to help raise money for Ash Treseder.
He was left with severe spinal damage after diving from a pier at Shoal Bay earlier this year.
"I've just been blessed to have such amazing friends and family that have been behind me the whole way, so to this day I could call any one of them and they'd be here." – Ash Treseder
Most of the group will trek ten kilometres to Redhead to help raise money to pay Ash's medical bills.
Five will continue for another 80 kilometres, to Central Coast Stadium.
(AUDIO IN PARTS)