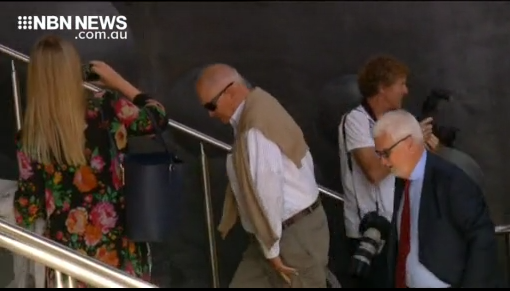 Former Anglican Dean of Newcastle, Graeme Lawrence has just been jailed for sexually assaulting a teenage boy 28-years-ago.
77-year-old Lawrence was sentenced in Newcastle District Court this morning, and will spend at least 4 years and 6 months in prison.
Lawrence was convicted of assaulting Newcastle man Ben Giggins when he was just 15, at Lawrence's residence at Christ Church Cathedral.
Judge Tim Gartlemann SC found Lawrence lured Mr Giggins to the deanery one evening in 1991, led him to a small room which contained pictures of naked boys – and forced himself onto him.
Lawrence served as the 13th Dean of Newcastle's Christ Church Cathedral for 24-years from 1984 until 2008, but was defrocked in 2012 following a church disciplinary hearing.
NBN News will have full details of Graeme Lawrence's sentence at 6pm.