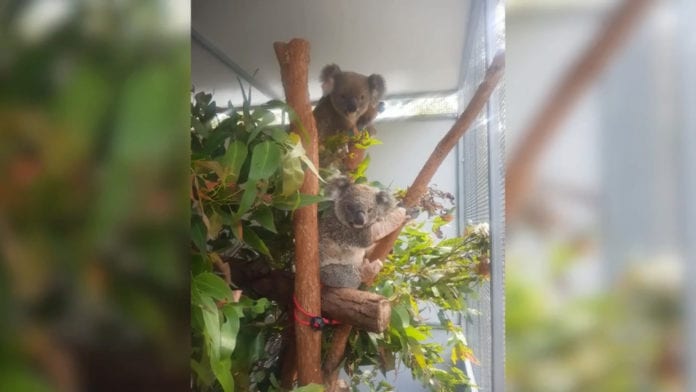 Last week's horror bushfires have hurt local koala populations.
Six koalas were rescued from the fire ground, suffering serious burns…sadly, three of them couldn't be saved.
'Flame' and her joey, 'Spiritfound' were rescued from Rappville and are among those fighting for life at the Currumbin Wildlife Hospital on the Gold Coast.
"Mum will be released when we can find a place that we can safely release her and the little joey will be in care for quite a long time."
The fires have scorched more than 120,000 hectares.
(AUDIO IN PARTS)