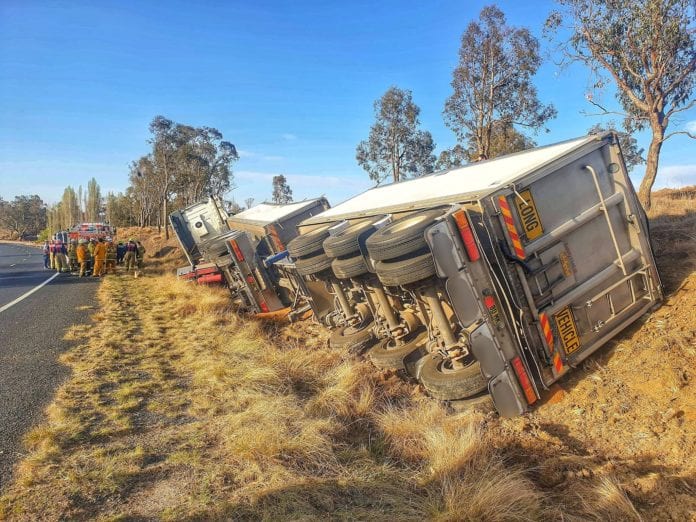 There was a delicate recovery operation on the New England Highway north of Glen Innes earlier today, as crews worked to retrieve a truck which had crashed.
The B-double was carrying stock feed when it left the road late on Monday afternoon near the small town of Deepwater, with a large crane brought into assist in the salvage operation.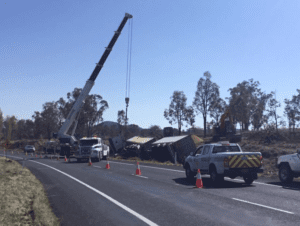 Alternating traffic flow was in place for most of the day, with short delays in both directions.
The driver was uninjured.