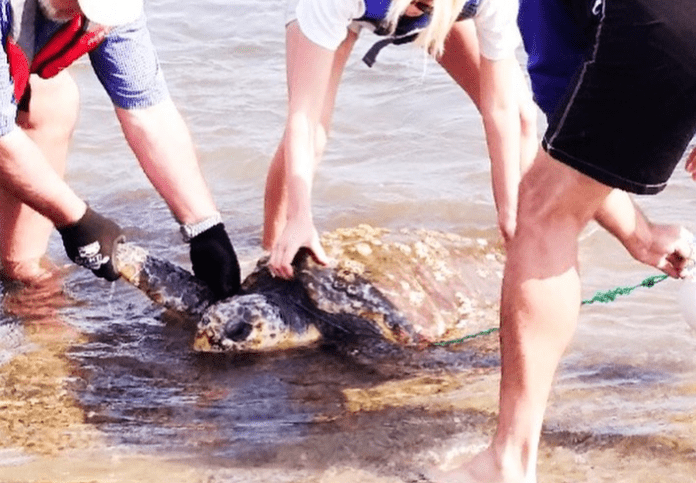 A loggerhead turtle has been rescued, after it became caught and tangled around a crab pot off Evans Head on the far north coast.
Volunteers from Australian Seabird Rescue have thanked a good samaritan who lent them a jetski, so that they could head out on the water and rescue the trapped animal.
They brought it to shore, to cut it loose from the crab pot and remove ropes.
It was no easy task – the turtle weighed upwards of 50 kilograms and was, quote, "very bitey."
The creature's been taken to a vet to be checked over.
Great work to all involved!
Photo credit: Australian Seabird Rescue