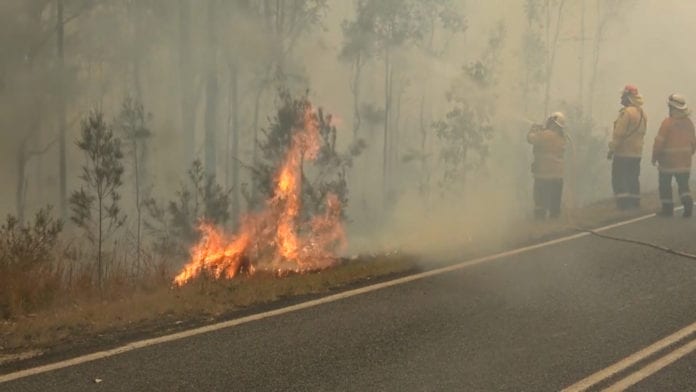 Police have discovered human remains at a home destroyed in the Long Gully Road bushfire at Drake in northern New South Wales.
Officers had been searching for a 77-year-old man and a 69-year-old woman from Coongar, around 70 kilometres south-west of Casino.
Remains were recovered last night at a home on Deadman Creek Road.
A post-mortem will be conducted to determine the cause of death and the identity of the victims.
The Long Gully Road fire has been burning for more than a month, and was caused by a lightning strike.