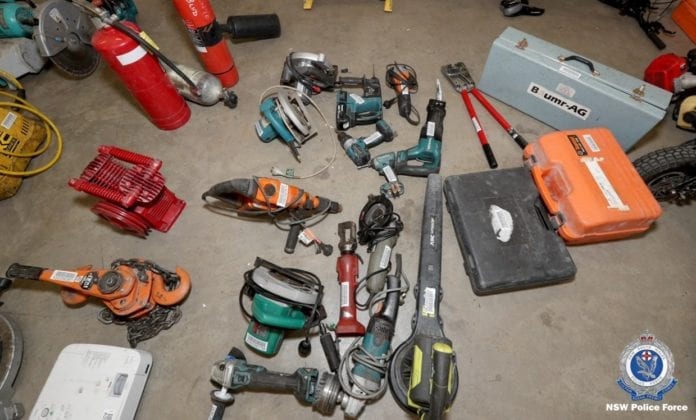 Police have seized around $50,000 worth of items believed to be stolen from Lake Macquarie.
Officers raided a home on Arlington Street at Belmont yesterday, over reports of copper thefts.
More than 50 items were recovered from the home, including a field line marker, a floor polisher, a floor sander, a concrete cutter, a high pressure cleaner and a ceiling projector.
Police are looking to reunite the items with their rightful owners.
Anyone with information can contact Belmont Police Station.