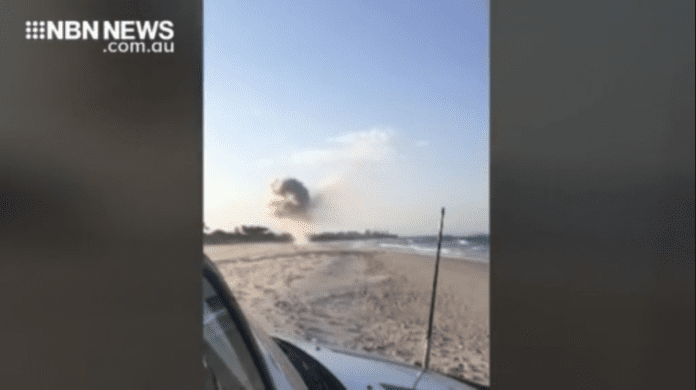 A long weekend trip to the beach has turned up more than expected for a family on the north coast, after they found a live military device in the sand.
Defence experts from Brisbane were called into the detonate the item, which was found on Sunday afternoon at Fingal Head Beach.
Used by the military to locate vessels at sea, the device is known as a 'marine marker' and if not fully detonated can pose a significant danger to beach users.
Video via Tweed-Byron Police District