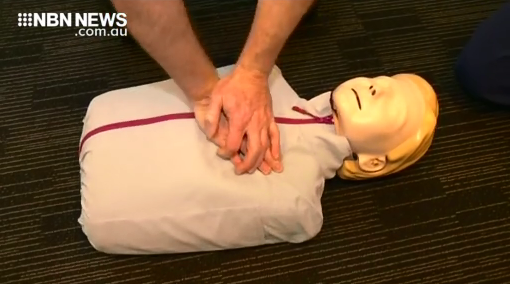 Doctors trained workers at Broadmeadow on Monday in an effort to increase survival rates for heart attack victims.
It was all part of John Hunter Hospital's Heart Safe CPR program, which focuses on hands-only resuscitation and defibrillator use.
"It's easy to learn, it's just a matter of people feeling empowered to use it, recognising the cardiac arrest, and feeling that they're allowed to actually start CPR." – Dr Mark Miller, John Hunter Hospital Emergency Physician.
Trainers will hold more sessions for community groups, schools and workplaces at locations around the Hunter.
(AUDIO IN PARTS)