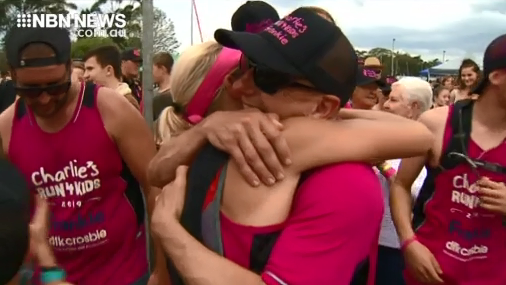 Hundreds packed Lydon Oval at Dudley today, welcoming home some very weary runners following the The Charlies Run for Kids.
The five-day journey from Seal Rocks to Dudley, raised awareness and money for childhood cancer – the beneficiary – little Frankie Ungah and his family.
"You turn up to this and hopefully we'll raise a bit of money to help them out on the journey," said Cheyne Waddingham.
(AUDIO IN PARTS)