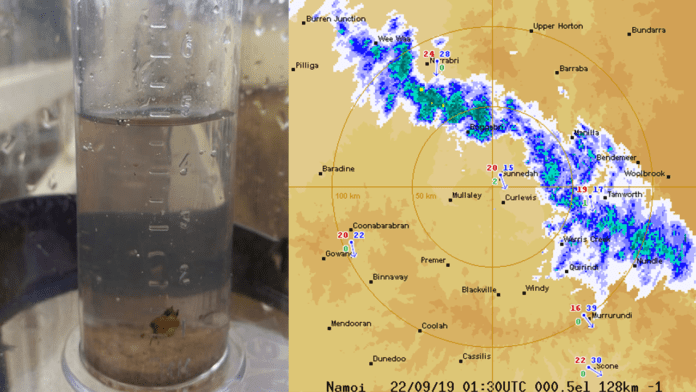 While it's not enough to break the drought, there's been a sprinkling of rain across the state's north west.
Land owners took to social media to share the news, with some posting photos of rain gauges which for the past few months had sat empty.
Justin Cummins says he saw around 5 millimetres recorded near Werris Creek, while according to the Bureau of Meteorology just 2.2 millimetres was received at Gunnedah.
A rain band moving across the region is causing scattered showers, however more significant rain will be needed to have any meaningful impact.
Severe water restrictions remain in place across much of northern New South Wales, including at Murrurundi where level six restrictions have been in place since July last year.
Construction of a 40-kilometre pipeline, which will link the town with Scone got underway earlier this year, with the hope of securing the long term water security of the township
The $14.2-million project is set to be completed by mid next year.
Further down the valley and level one restrictions are in place for the Newcastle & the Lower Hunter, while Tamworth remains at level four.