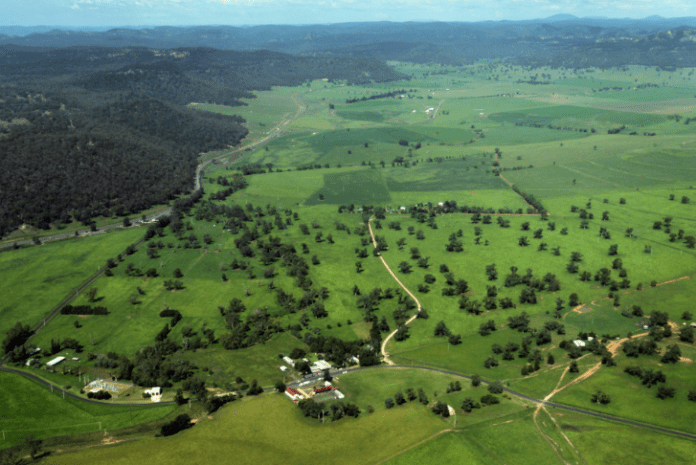 Landholders and community groups have reacted with joy and relief after the Independent Planning Commission announced it had refused approval to a controversial coal mine in the secluded Bylong Valley.
Korean energy giant Kepco was hoping to extract up to 120 million tonnes from the site near Mudgee, but was refused on environmental and heritage grounds.
The Commission handed down its decision today and cited unacceptable impacts on groundwater, strategic agricultural land, and the heritage values of the Bylong Valley, as well as the mine's impact on climate change and intergenerational equity.
The decision follows a lengthy consultation process, involving several community meetings.
Lock the Gate Alliance spokesperson Georgina Woods said, "The Bylong Valley is a very special place, not just for the farmers that produce wool, beef, and fodder there, but for people around the state that recognise its extraordinary beauty and rich cultural and natural heritage.
"In a week when school children are preparing to strike from school for their future, we warmly welcome the Independent Planning Commission's recognition that this coal mine would be contrary to the principle of intergenerational equity.
"It was the wrong place for a coal mine, and this is the wrong time for NSW to be opening up new areas for coal exploitation as the world shifts away from coal in a bid to halt global warming."
Whereas, NSW Minerals Council CEO Stephen Galilee says the refusal of the Kepco Bylong mining project represents everything that is wrong with the NSW planning system.
"This refusal is a massive lost opportunity for the local region and in particular the communities of Kandos and Rylstone where the economic injection from the jobs and investment associated with the project are desperately needed," said Mr Galilee.
"[It's a] dangerous economic approach that risks making NSW an international investment laughing stock."
Although, the project would have created more than 800 jobs and nearly $280 million in Government royalties, the negative impacts outweighed the benefits.