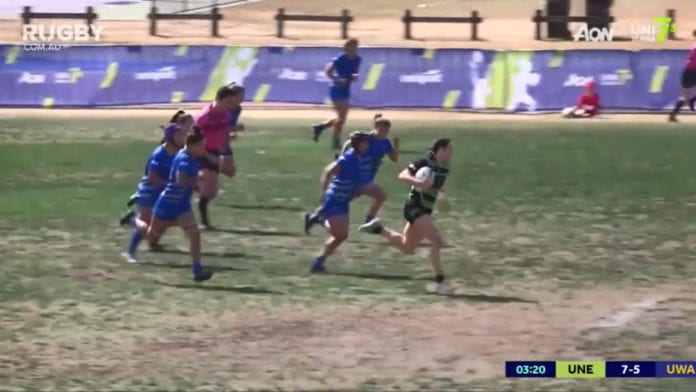 It wasn't quite the start to the Australian University Sevens they were dreaming of, with the UNE Lions recording just one win in the opening round of the series.
Yesterday, the Lions defeated the University of Western Australia – 33 to 5.
Newcastle's Maya Stewart was the standout.
University of Queensland were the overall winners at the weekend.
The series now heads to the Gold Coast on September 28.
PLEASE NOTE: SOME AUDIO UNAVAILABLE.