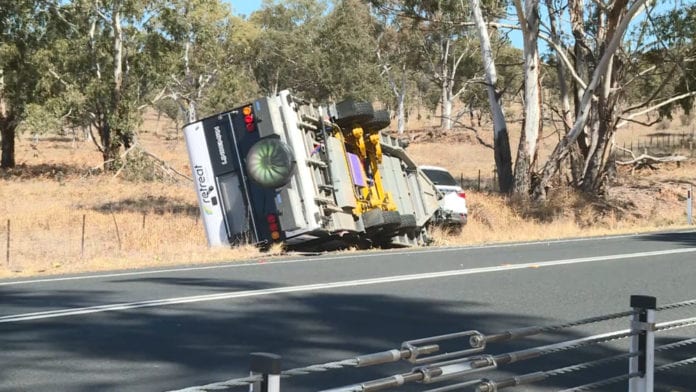 Four people are lucky to have escaped serious injury, following a three-vehicle crash north of Bendemeer this morning.
Emergency services were called to the scene on the New England Highway just after 10am.
It's understood a southbound car crossed onto the wrong side of the road, crashing into a car towing a caravan.
The caravan was tipped on its side, sustaining major damage.
A third car was also clipped at the rear.
One driver suffered a minor laceration to her face, but there were no other injuries.
(VISION ONLY)