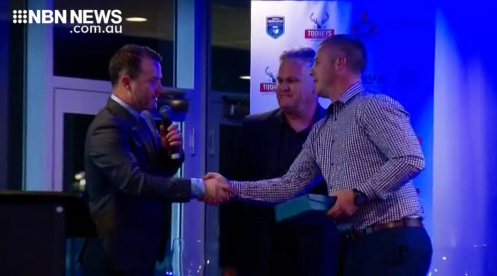 Wests have cleaned up at the Newcastle Rugby League awards night.
Halfback Luke Walsh won the coveted Player of the Year prize.
The former Knight and Panther only returned to the competition to play alongside friend Warren Schillings, but is now keen to stay.
The Rosellas' Matt Lantry was named Coach of the Year, but says his priority is the grand final.
And after 50 years as a player and official, Garry Drummond was awarded life membership.