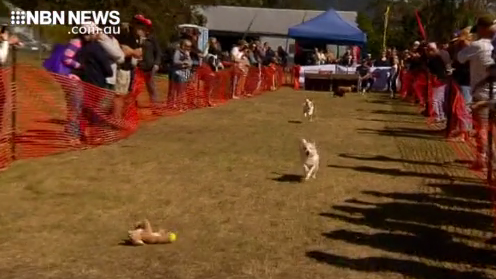 Jack Russell's have dominated the small dog races at the Vacy Village Fair… proving what they lack in size they make up for in attitude.
The feature event – the Dachshund Das – just wasn't to be as confusion reigned out of the stalls.
While not everyone made it to the main event [Notes:cattle dogs in the back of the car], hundreds turned out to enjoy a day in the fresh spring air.