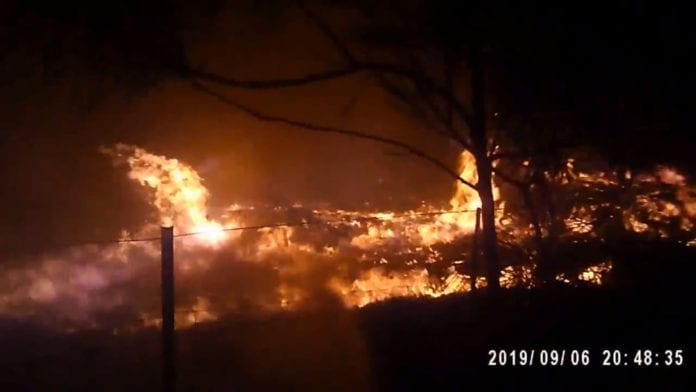 It's a perspective we don't often get to see.
Incredible footage has emerged of firefighters tackling a bushfire along the Thunderbolts Way near Giro, on the mid-north coast.
Traffic was affected by the blaze, which scorched 700 hectares overnight.
Meanwhile, a fire at a Wingham sawmill has been extinguished.
It's believed to have started when a pile of scrap timber caught alight.
Thankfully, there were no injuries and minimal damage.
(VISION ONLY)