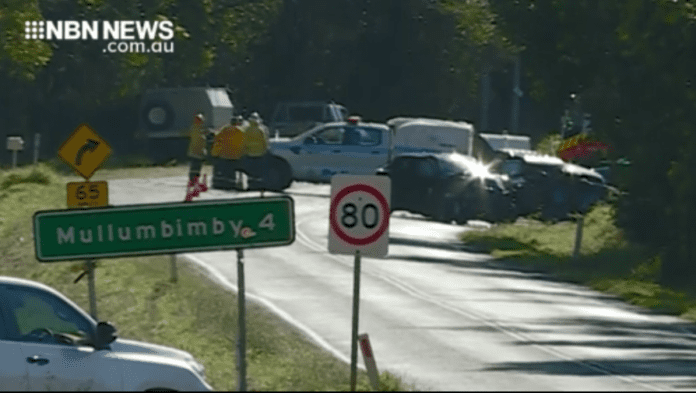 An elderly man has died in hospital following a serious two-vehicle crash at Mullumbimby on Sunday.
It's understood a car, travelling west along Mullumbimby Road, crossed onto the wrong side of the road – colliding with the 80-year-old's vehicle.
He was flown to Gold Coast University hospital in a serious condition but passed away on Thursday.
A 79-year-old woman from the same car died at the scene.
A 28-year-old man from the west-bound vehicle remains in a serious condition.