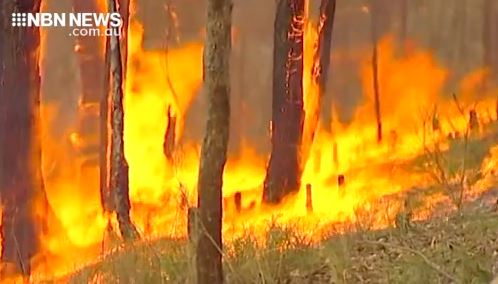 As the weather conditions turn dangerously dry and windy over the next couple of days, police are reminding landowners of the unpredictable hazards deliberately lit and controlled fires can produce.
The bushfire danger period begun this week, while the police and the fire service are working together to investigate deliberately lit blazes.
With warm weather fast approaching, the Crime Squad's Arson Unit and Coffs police are launching joint operation Strike Force Yeelanna.
Strike Force Yeelanna has been established to educate the community on issues surrounding deliberately lit fires, particularly by landowners, farmers and graziers on the approach to fire season.
They have identified a number of issues which are of concern, including:
• Deliberately lit roadside ignitions;
• Fires on Forestry New South Wales Country; and
• Escaped Burns and/or deliberately lit fires with no issued permit.
A community meeting will be held this Monday 9 September 2019 at the Dundurrabin Community Centre at 6pm. This will be a chance to ask any questions in regards to property management, bushfire survival plans, escaped burns, deliberately lit blazes and anything other bushfire related issues.
Coffs/Clarence Police District Commander, Detective Superintendent Steven Clarke says educating the local community is key.
"Bushfires can have catastrophic effects – the ongoing drought has left many rural properties bone dry, with not only livestock at risk, but human life as well.
"Bushfires can destroy livelihoods. Landowners, farmers, stock agents, anyone who lives and works on the land need to be aware of the dangers of escaped burns, or lighting fires without a permit.
"Our Rural Crime Prevention Team and detectives from Strike Force Tronto will leave no stone unturned; we are committed to doing whatever we can to prevent bushfires from starting in the first place," Det Supt Clarke said.
Anyone with information about the suspicious lighting of fires should call Crime Stoppers on 1800 333 000