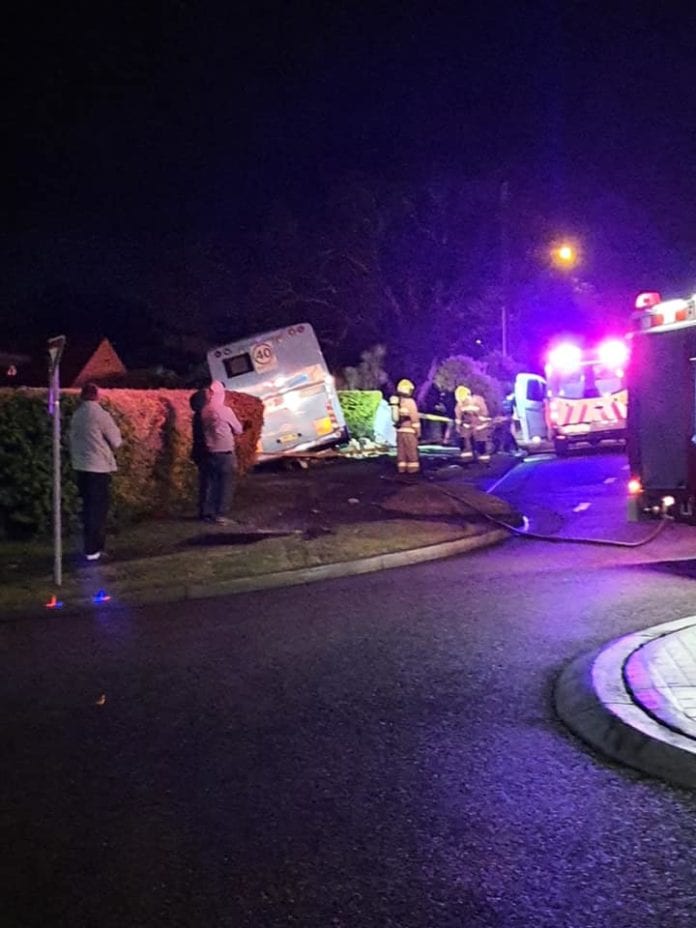 A large bus has come perilously close to slamming into a home on the Central Coast.
Emergency services were called to the Long Jetty address at around 9.30 last night… arriving to find the vehicle on its side in the front yard.
While the house itself was undamaged, a powerpole had to be replaced.
It's believed the driver suffered a medical episode.