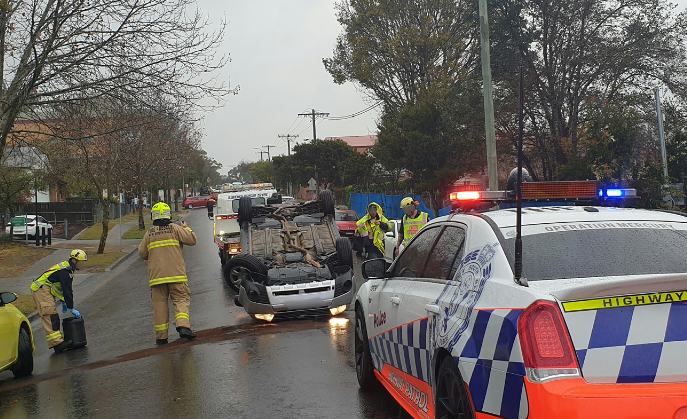 An elderly driver has been taken to hospital after a car flipped at Wyong this afternoon.
The car ended up on its roof at around 5pm on Margaret Street, in the heavy rain.
The driver escaped without major injuries, and the road has since been cleared.
Emergency services are reminding us to slow down and drive to the conditions.