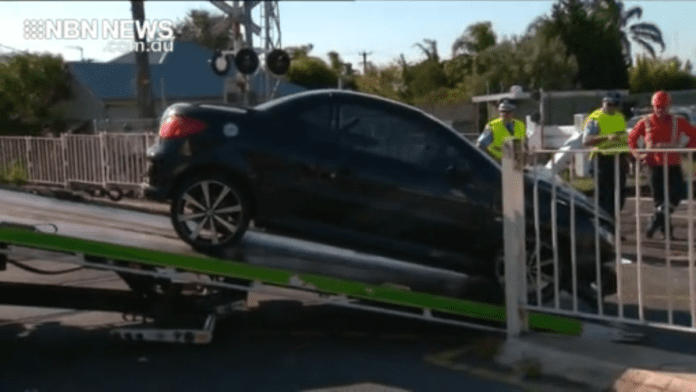 Trains were brought to a standstill this afternoon after a car crashed into a fence and ended up in the middle of the Adamstown railway crossing.
The accident happened at 2 o'clock, with crews taking around an hour to clear the scene.
An express passenger service was delayed.
It's believed the woman suffered a medical episode.