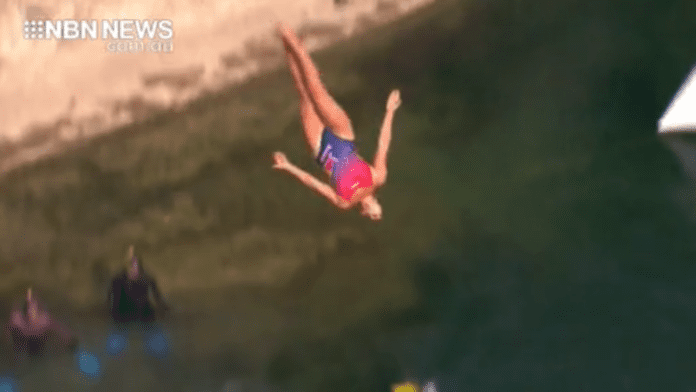 Rhiannan Iffland is a step closer to securing a fourth cliff diving world title, after topping day one of competition at the famous Mostar Bridge.
This leg of the series has traditionally been Iffland's weakest.
The Lake Macquarie diver will carry a 27-point lead into the final rounds.
She only needs to finish in the top seven to lock down the world title, with one round to go.