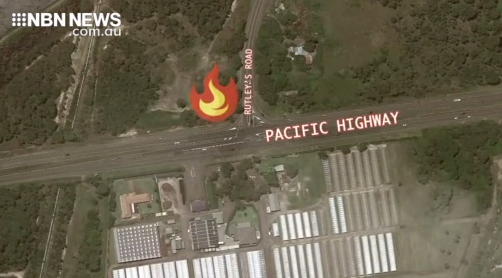 Police are on the hunt for a suspected arsonist, after a small grassfire broke out at Doyalson overnight.
A man was seen leaving bushland, at the corner of Rutleys Road and the Pacific Highway at around 8:30.
It's believed he was wearing orange overalls, and left in a small blue sedan.
The vehicle was spotted travelling towards Newcastle on the Pacific Highway.
Anyone with information should contact Crime Stoppers.
(VISION ONLY.)