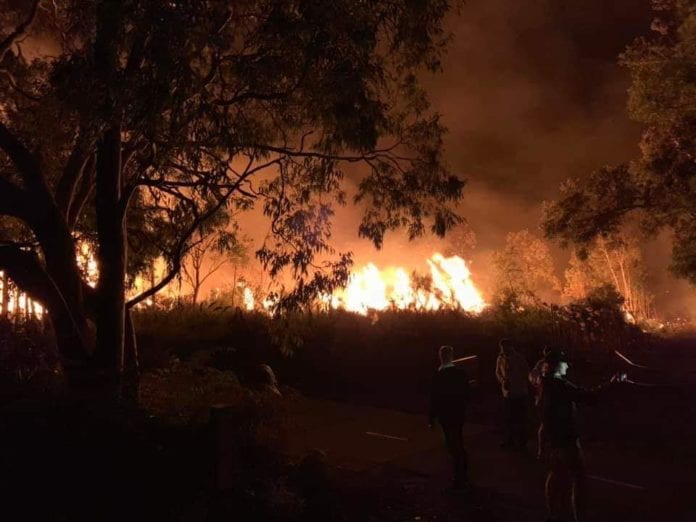 Residents in the Lake Macquarie suburb of Belmont endured a sleepless night, with a bushfire coming dangerously close to their homes.
In the end, it took a huge effort from firefighters to prevent any properties being lost… the blaze is now being investigated.
As the fire raged, social media also lit up.
Lake Macquarie residents, capturing the unfolding drama on their smartphones…