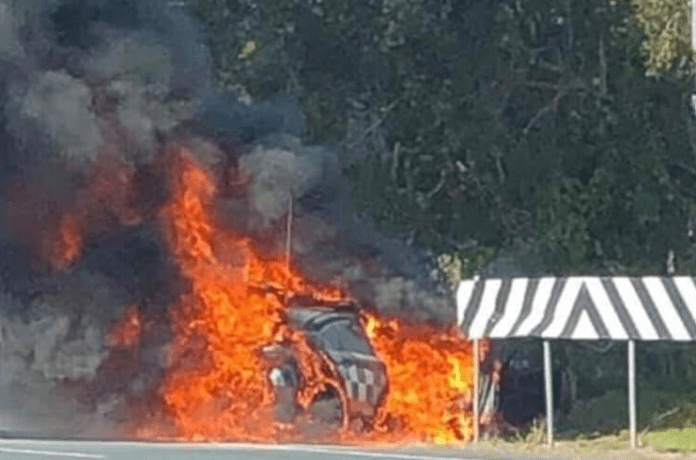 Two cars, including a highway patrol vehicle, have gone up in flames on the M1 near Tweed Heads.
Police began pursuing a sedan north along the motorway shortly before 2pm, deploying road spikes at the Duranbah Tunnel near Chinderah.
The sedan's tyres were deflated and it came to a stop on the shoulder – as did the patrol car.
Grass underneath the vehicles caught fire, destroying them both.
The blaze spread to surrounding bushland but has since been extinguished.
Three men were arrested at the scene and an officer was treated for smoke inhalation.